Solutions for all Marinas
The success of a tourist harbour begins with the project. A catalogue rich in solutions, each one adaptable and modifiable, according to the specific requests of the client, permitting the realization of a Marina made to measure even on the most difficult site.
The plan ability of Sistema Walcon permits the realization of made to measure jetties of every need.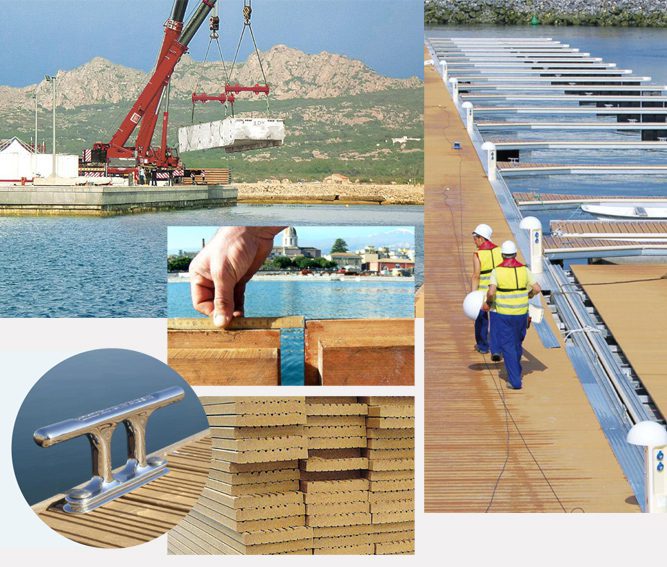 With a full catalogue in continual evolution, Sistema Walcon is able to manage each reality satisfying the specific necessity of flow, traffic and reception of every tourist harbour.
Sistema Walcon has always taken great care and detail in the choice of materials, always innovative and elegant as with the finish in the technical solutions and complementary design.
The result is a tourist harbour without comparison, which combines functionality and beauty and gives value to the coastal harbour.