TITANIUM PONTOON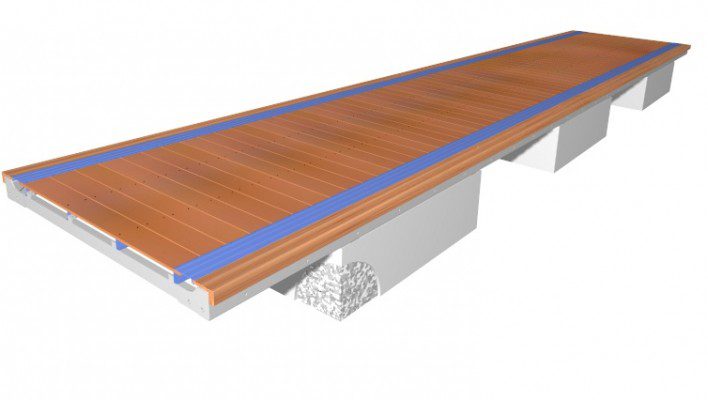 Frame made of electrowelded stainless steel AISI 316 titanium alloy profiles.
Decking made of precious exotic timber staves/Novowood (wood plastic composite), fixed with stainless steel bolts and screws.
Concrete float reinforced with polypropylene fibres, internal hot-dip galvanized steel reinforcement, polystyrene core and stainless steel fixing-pins to maine frame.
Aluminium lateral removable duct covers, on request also in exotic timber or Novowood.
Lateral fender made of Novowood.
Flexible joint system consisting of stainless steel bolts and neoprene rubber bushes.