ARTICULATED ACCESS GANGWAYS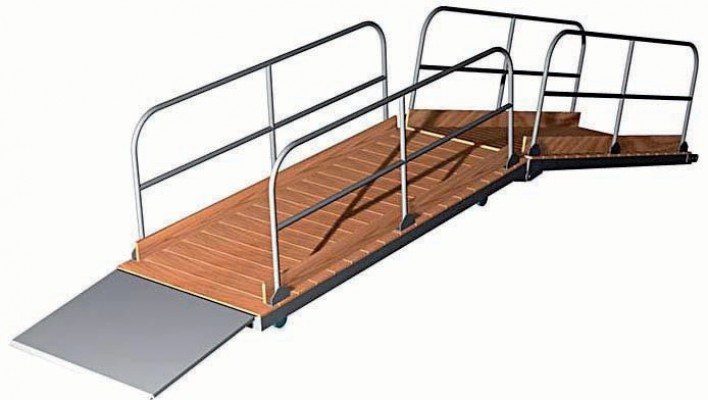 ALUMINIUM ALLOY OR HOT-DIP GALVANIZED STEEL FRAME
Frame made of electrowelded aluminium alloy profiles for marine enviroment user (hot-dip galvanized steel).
Decking made of exotic timber staves, fixed with stainless steel screws.
Plastic slip wheels and decking protection steel plates.
Hot-dip galvanized steel flap.
Aluminium (hot-dip galvanized steel alternative) lateral handrailes with foot protection.
Articulated joint for water high level.
TECHNICAL DATA
CODE
TYPE OF MATERIAL
LENGTH (m)*
WIDTH (m)
CONNECTION Type
DB276005
ALUMINIUM
(4+1)
1,3
HINGE
DB271005
STEEL
(4+1)
1,3
HINGE
* Other dimensions on request